JIKS
더 나은 JIKS 교육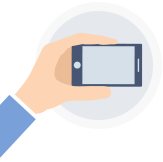 Korea's copyright and privacy laws should be observed.
It is not allowed to upload any content that violates cultural or social norms, or infringes the intellectual property rights of any other person or entity including copyright. All responsibility for the consequences arising from such posts shall be with the uploader. Content, including pictures or videos, can be deleted upon request
According to Article 59.3 of the Personal Information Protection Act, it is unlawful to disclose anyone's personal information (resident registration number, phone number, student number, address, blood type, etc.). Anyone who disclose another's personal information is legally responsible for the consequences.